WIDE OPEN CHILDREN'S THEATRE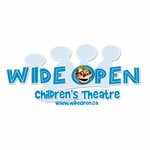 The BULL is a proud sponsor of Wide Open Children's Theatre.   Wide Open brings high caliber live puppetry to the children and families of Saskatoon on The Refinery stage, 609 Dufferin Ave.
Don't miss their next show, "East" running October 20 – 29.  Join Trey as he travels across Saskatchewan looking for his long lost circus family!  This original puppet show sold out when it premiered in 2004.  The bearded lady, the strong man, a robot best friend and our unlikely hero feature in this canoeing, portaging, busing, mailing trek into adventure!  For tickets and more information visit wideopen.ca.